History
In 1956, Roy Twigger (A keen Trials rider) opened a motorcycle shop on Nottingham Road in Loughborough.
Prior to that the building was a pub called the Three Horseshoes Inn - the photograph below was taken around the early 1900's.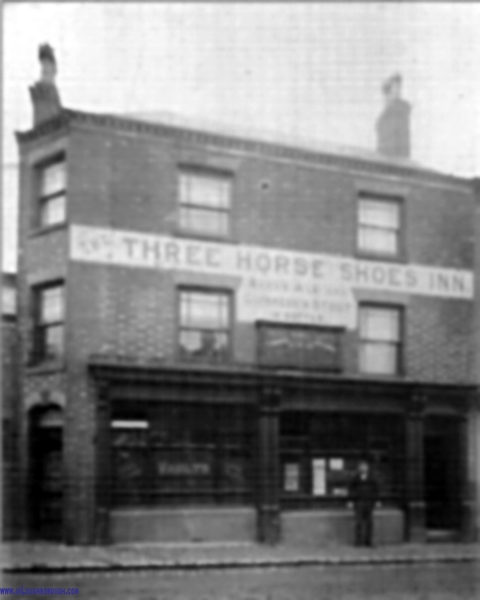 Originally the shop was opened as a BSA dealership. In 1986 present owners brothers Mark and Dave, who have been riding bikes since childhood, took over the business from Roy himself and have made it what it is today.
Mark is the co-owner of the business and is a fully trained and specialised bike mechanic with more than 30 years experience and is also Twiggers' authorised MOT operative and workshop manager who knows everything about everything and a bit more besides.
Dave is the Sales Manager, dealing with new and used Bike Sales and with over 30 years experience, there's not much he can't help you with.
Bruce is our Diagnostic Technician mechanic in the workshop, specialising in the Moto Guzzi engine and what he doesn't know about bikes isn't worth knowing! He's been with the company for over 20 years and continues to go from strength to strength with his knowledge and experience.
Twiggers is what has been referred to as a 'proper bike shop' and we are proud to have had a reputation for honesty, genuine care and concern for you, the rider and customer, and a strong emphasis on good quality service.